Things haven't been particularly definable in the last month, since we jumped onto the Android game development wave. We haven't been more unsure of anything ever before this and haven't been as focused before this either.  We released our first game – Polar – on 29th December 2011, with a set of beliefs (assumptions) about what was needed and was enough to market our game. Of course they were all brutally squashed very soon. Everyday was different, and everyday changed our beliefs as well.
The Game – Polar
Description:
This is a small game based on gravity which uses realistic physics and you collect points in a space themed environment. It uses the open source game libraries libgdx and box2d. It takes a little time to get used to controls but becomes easier as you progress.
You have to guide the Neon mothership by tapping near it to attract and control. But be careful not to tap on it.
The golden life giving stars, which you have to collect, prolong the ship's life and add points and the evil red stars and laser decrease the ship's life.
Stay alive as long as you can and beat your best score and compete with players globally.
The game maintains both a LOCAL and GLOBAL LEADERBOARD.
You can post scores on social media sites such as FACEBOOK, TWITTER and MYSPACE.
Game has non linear scoring and difficulty increases with time.
Download links:
Screenshots: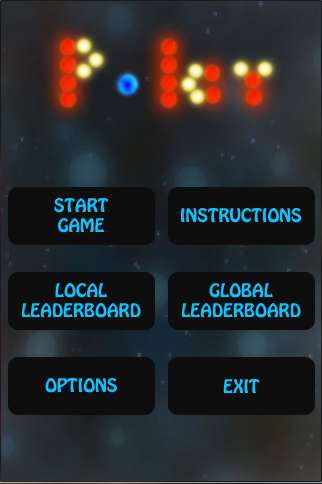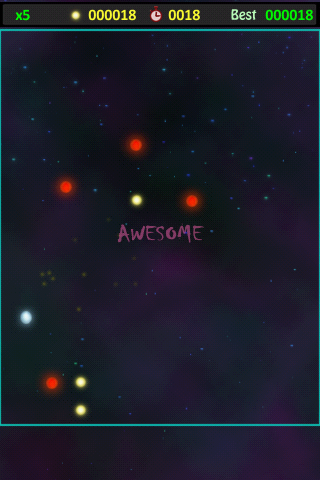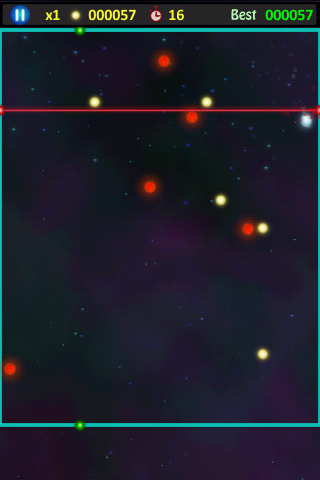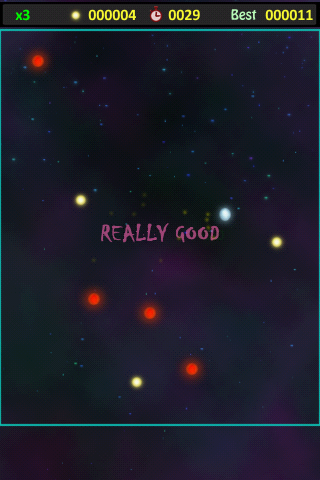 Video:
Feedback: Please leave your comments/criticism in your reviews or mail in to us at contact@rotatingcanvas.com
Making the Game: We started some two years ago trying to make something and since then it was mostly an on and off process. We would go through a cycle of starting, forgetting, abandoning and then restarting the development. Change priorities, ideas and sometimes make a game just to scrap it totally. But finally somehow (and thankfully) we remained sane for the whole development process of this small game and it made through to the market. We had the concept for sometime, first we developed a prototype in flash, found it good enough and then refined it for Android market (this process was not as small and easy as it sounds though).
Spreading the Game (sort of): After the game was made or Version 1.0 was completed we published the game in the market. We read some stories on the blogs about how games crossed from hundreds to thousands of downloads in a day or two. It was not supposed to be for our case. It just languished on 1 for the first day and this number was courtesy to one of us downloading from the market. This was enough for us to realize that nothing is going to happen by itself so we started promoting our game initially through our friends on Facebook. We quickly realized that our first line of attack of promoting through social networking sites was not of much use as these media were already overloaded with spam and unwanted suggestions.
Future Actions: We will be writing a series of tutorials explaining the development process from start to finish. We will also frequently update our experiences.